Success
comes from
EXPERIENCE
Our executive leadership team is comprised of intelligent, talented, and passionate individuals that offer our clients the best solutions for their needs. Their high level relationships allow them to reach broader markets and have allowed them to gain a firm understanding of branding, sales, and marketing.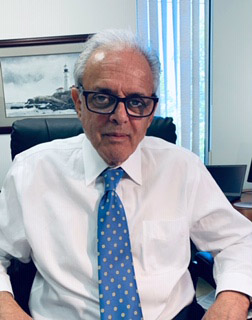 Jerry Berberian
President, CEO
Jerry founded Berberian & Associates, Inc. in 1976. Prior to starting Berberian & Associates, Inc. Jerry graduated from Bentley University. Upon graduation, Jerry joined BASF and eventually became Director of Sales for three divisions of BASF.
Jerry completed many Professional Selling Skills & Management Courses and earned the CPMR Certified Professional Manufacturers Representative award from Indiana University. Jerry has also supported go-to-market brand launches in the United States for many consumer Packaged Goods companies during his longevity in the business and has a strong understanding of the "go-to-market solutions" needed in today's ever-changing market.
Jerry leads the team with solutions, policies, and plans working with all the associates, offices, vendors and customers.
Partner with us and learn how we can help your business grow.
Reach broader markets and achieve your business goals.
Contact us